Daily Rent
For Month
For Rent
Emerald Isle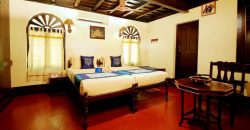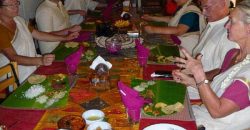 Description
Our house, dating back 150 years, retains its original architectural features, mostly in teak,with splendid wood carvings. There is also a fine Ara, the timber storeroom used in former times for the golden harvest of rice – golden because the island's lush green paddy fields turn gold at the time of the harvest. Our property stretches across 9 acres including lush green paddy fields and fish ponds. All meals are served in Open Dining Area in the Garden.. Please ask us if you want to have any special facilities like Ayurvedic treatments or houseboat rides. Emerald Isle is ideal for those wanting to relax, sun themselves or getting away from it all. The tranquil air here is salve to frayed nerves and everyday tensions. Read a book or taste the locally harvested 'toddy' fresh from the coconut trees ! When you tire of lazing in a hammock, or sunbathing in the courtyard garden, you can take a walk around the island, go fishing or have a swim.
Address
Address:
Manimalathara house – Kanjooparambil, Chathurthiakary P.O. Alleppey, Kerala.
Country:

India

Province / State:

Kerala

City / Town:

Allapuzha
Open on Google Maps
Contact
+91 9495 777 888 / 94470 77 555
info@emeraldislekerala.com
details....details....details....details....